THE HILL CLUB is a luxurious four bedroomed house enjoying stunning views over Nelson's Dockyard, now a UNESCO World Heritage site. The house is only a few minutes walk from all the bars, restaurants, shops and leisure facilities of English Harbour. Rebuilt in 2012, the house features wonderful mature landscaped gardens, a 30 ft infinity style pool looking out over Nelson's Dockyard and one of the most spectacular views in the Caribbean.
Luxury Rental House
The house features a 50 foot long central living area with bifold doors to the front and rear verandahs so that the whole area can be opened to the cooling trade winds.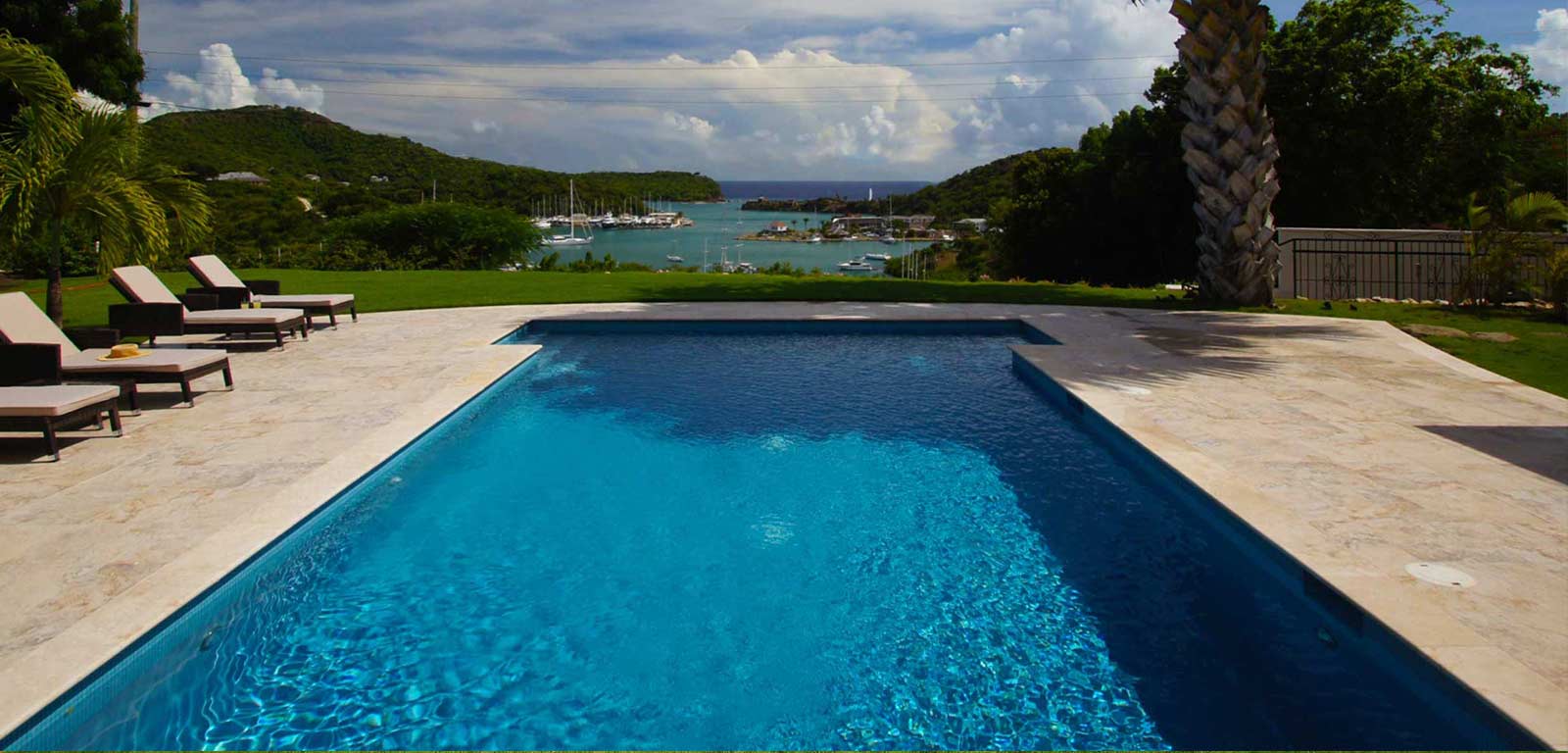 Amazing Views
The view is framed on either side by Shirley Heights to the East and Pigeon Point Hill to the West, making this undoubtedly one of the best views in the Caribbean.
English Harbour at your doorstep
The Hill Club is only a few minutes walk from all the facilities, day and night life of English Harbour and the marina.